Air Conditioning Repairs & Installations Cardiff, Swansea, Newport, South Wales
What we can do for you...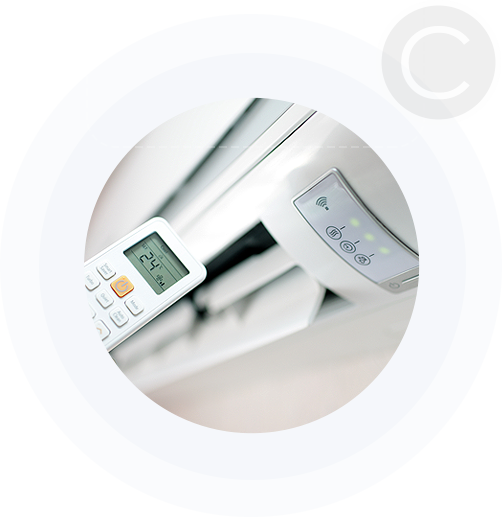 Too hot? Too cold?
Just like Goldilocks, we want you to be 'Just right'.
Call Wales Air Conditioning today for a quote on your
new home comfort system.
Air Conditioning Units
Repairs & Services
Our company is reliable, and our work is trusted. With over 20 years experience, we've built up a reputation as being someone you can always count on. We work tirelessly to ensure that all of our systems are fitted efficiently and to our high standards.
Request a Quote
We are what you need! Our professional team will make sure you get the highest level of help.
Customer Reviews
Thank you Steve for such a wonderful job you have done fitting the C in our lounge. Such a professional job, clean and neat and such a pleasure to be in your company. Everything explained perfectly even for us oldies!. Looking forward to the hot weather now, bring it on!
Margaret and Paul, llantwit Fardre
Steve recently serviced our air conditioning units and we cannot recommend him enough. Excellent service, took his time, very thorough and professional.
Fantasic. Hoenst, reliable, all round great service. Loving our new zircon. Thanks Guys
Air conditioning fitted today. Very impressed with communication and speed of service. I came home this evening to a lovely COOL house. Very professional service and already recommending to friends and family.
Excellent service and great value for money. We are delighted with our air conditioning units and have recommended Steve and Wales Air Conditioning to family and friends.
Good morning Steve, The system is operating  superbly. I can not believe how quickly it brings down the temperature and how quiet it is. The installation is 'spot on'. It's a credit to you and believe me I don't say that very often theses days.
Had our air conditioning fitted today, only waited a few days from initial contact. Fantastic job done both inside and out. Professional and friendly service. Everything left clean and tidy. The unit is so quiet. It's now lovely and cool. Wish we'd got one sooner. I would recommend 100%
Steve recently replaced the air-conditioning condenser in my Volvo S40 and I cannot praise him too highly. I wanted him to do the job in my garage but it turned out it would not be possible to get his van in the right position to do the job and so Steve suggested that he come to my place in his courtesy car, take the Volvo back his workshop to do the work there, and bring the car back afterwards. This is what he did, incurring a round trip of some ninety miles. All in all, a top class service.
I recently purchased a 1993 Toyota MR2 Rev 2 Turbo with R12 air conditioning that was no longer working, and in need of a re-gas. I originally took my car in at a local garage for this, but when they found it was an old R12 system they simply didn't want to know, and said they didn't have the correct fittings. Fortunately whilst considering what to do, I came across an advert for a local mobile aircon specialist able to cope with both R12 and R134a systems. Steve was brilliant and had all the correct adapters in his well equipped van, and I soon had a working aircon system again. I can thoroughly recommend his professional and friendly service.
Needed my aircon topped up on my Mercedes. Expected to take out a mortgage to pay for it. One call to Steve, car straight in and done in 30 minutes. Fantastic service, excellent rates and everything explained. Would recommend anyone needing the service call Steve first, don't waste time on others.
Very efficent & professional service. I would highly recommend. If only all businesses could be as good!
I have an 1989 Jaguar XJ-S whose R12 air conditioning hasn't worked since I inherited it over three years ago. I rang around a number of garages and air conditioning specialists to see if they were able to try to get it working. Everyone else I spoke to wanted to carry out an R134a conversion which would have been very expensive and which would have resulted in less efficient air conditioning. Steve was able to do a direct R12 replacement and get my air conditioning working for the first time. Steve did an amazing job on both my dear old Jaguar and our two modern cars all within an hour or so. I can heartily recommend him and will make sure that the other South Wales Jaguar Enthusiasts know all about him.
I am really pleased with the unit you installed. I can't believe how quickly it works to cool my office and it's making such a difference for me at work. I was really impressed with how quickly you responded and gave me a quote which is why I chose you to do the installation and I'm really glad I did. Should have done it years ago.
Love our work? Leave a review on Google