High-Efficiency Systems
What we can do for you...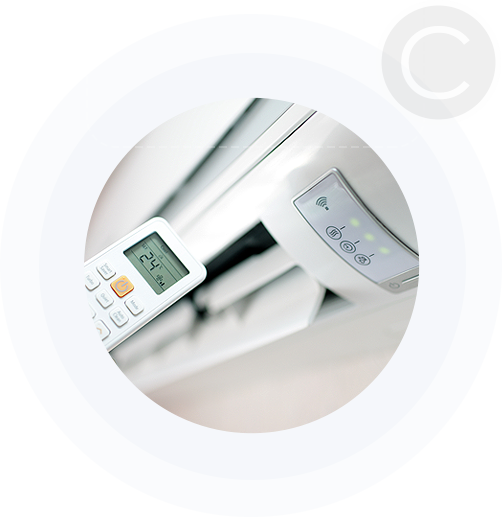 Too hot? Too cold?
Just like Goldilocks, we want you to be 'Just right'.
Call Wales Air Conditioning today for a quote on your
new home comfort system.
Air Conditioning Units
Repairs & Services
Our company is reliable, and our work is trusted. With over 20 years experience, we've built up a reputation as being someone you can always count on. We work tirelessly to ensure that all of our systems are fitted efficiently and to our high standards.
Request a Quote
We are what you need! Our professional team will make sure you get the highest level of help.
Customer Reviews
Steve recently replaced the air-conditioning condenser in my Volvo S40 and I cannot praise him too highly. I wanted him to do the job in my garage but it turned out it would not be possible to get his van in the right position to do the job and so Steve suggested that he come to my place in his courtesy car, take the Volvo back his workshop to do the work there, and bring the car back afterwards. This is what he did, incurring a round trip of some ninety miles. All in all, a top class service.
I recently purchased a 1993 Toyota MR2 Rev 2 Turbo with R12 air conditioning that was no longer working, and in need of a re-gas. I originally took my car in at a local garage for this, but when they found it was an old R12 system they simply didn't want to know, and said they didn't have the correct fittings. Fortunately whilst considering what to do, I came across an advert for a local mobile aircon specialist able to cope with both R12 and R134a systems. Steve was brilliant and had all the correct adapters in his well equipped van, and I soon had a working aircon system again. I can thoroughly recommend his professional and friendly service.
Needed my aircon topped up on my Mercedes. Expected to take out a mortgage to pay for it. One call to Steve, car straight in and done in 30 minutes. Fantastic service, excellent rates and everything explained. Would recommend anyone needing the service call Steve first, don't waste time on others.
Love our work? Leave a testimonial!