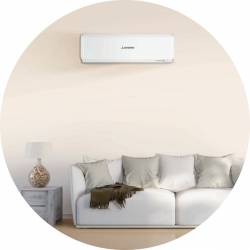 Elegant & Timeless
Our air-conditioning systems have been stylishly designed with rounded contours that fit beautifully into any room. The designs were created in Milan by industrial design experts, to fit any and all needs.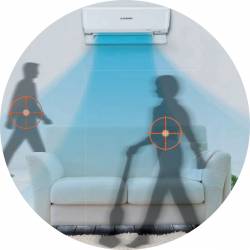 Energy Saving
Our air conditioning systems provide you with the perfect balance between comfort and savings. Models can achieve high energy efficiency by use of advanced technology, such as high performance compressor and DC PAM inverter technology.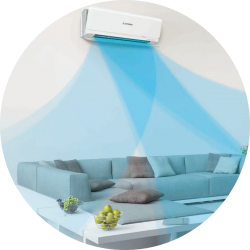 Clean Air
Allergen clear operation cleans air using a control scheme, a wide array of air purification filters and self-cleaning operation to keep the room air clean.
Conservatories
A conservatory makes a great addition to any home – providing additional space and a great social space for the summer months. However, the hotter months mean they can become overheated and they're extremely cold during the winter. Underfloor heating is a slow and expensive option to heat the room, and radiators often have no impact.
Air conditioning units in comparison are fairly cheap to run, typically costing around 4p per hour to run, and can heat or cool a room within 10 minutes. It's no surprise then that an air conditioning unit is often the most cost effective way to enjoy a constant level of comfort throughout the entire year. Best of all is that i can provide you with a 10 year guarantee on all our systems installed!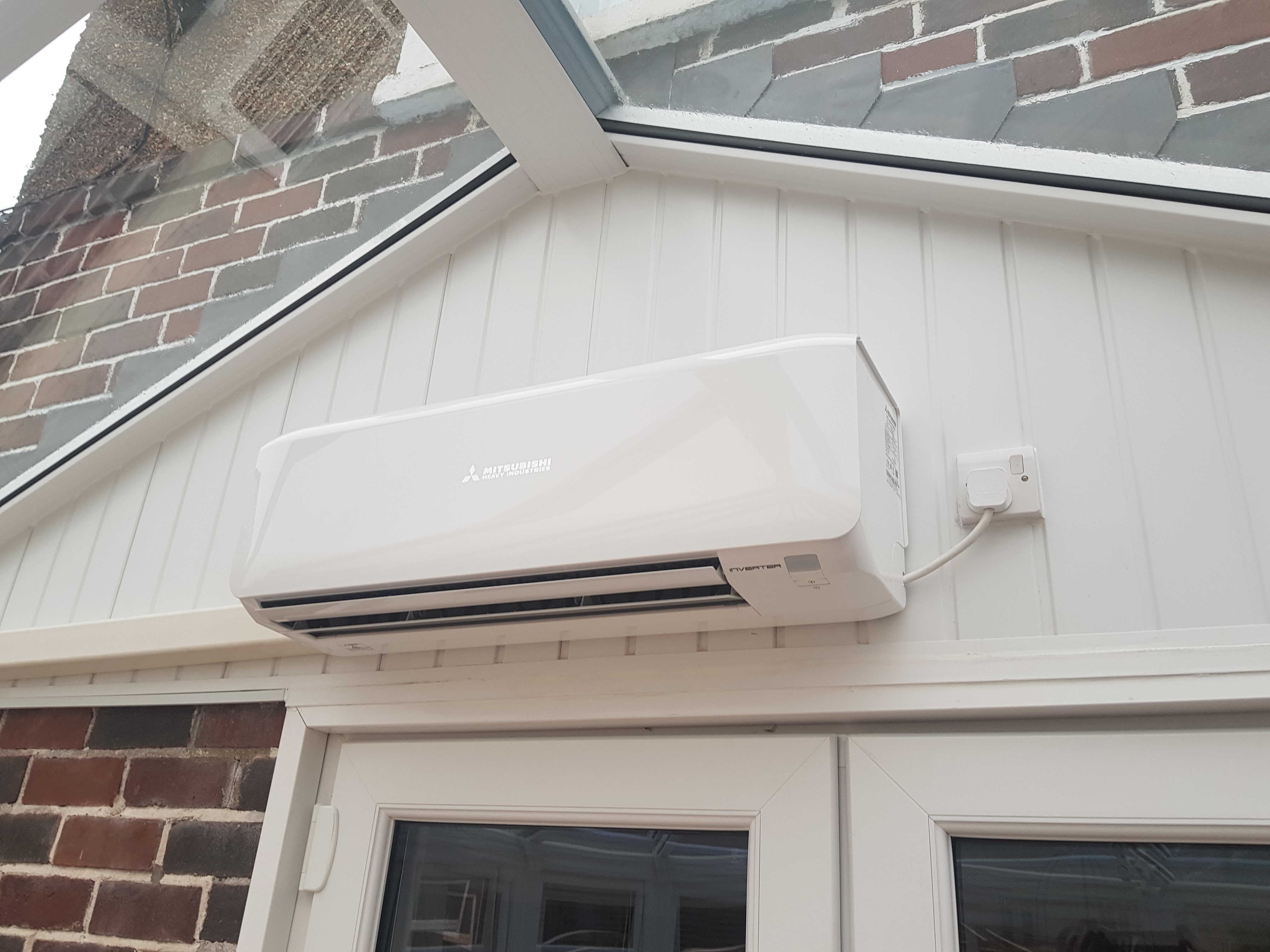 Book 1 System Fitting, Get 20% off the second!
Wall Mounted Air Conditioners
Wall mounted air conditioners are the most compact and most commonly fitted type of air conditioner.  Produced in higher volume than other types of system, their cost is also far lower.
Dispersing conditioned air from their front edge, wall mounted air conditioners are designed to be fitted at high level.  This provides better distribution of conditioned air throughout the space. With heat rising, they continually draw in and cool the warmest air within the room, increasing their effectiveness.
Steve recently replaced the air-conditioning condenser in my Volvo S40 and I cannot praise him too highly. I wanted him to do the job in my garage but it turned out it would not be possible to get his van in the right position to do the job and so Steve suggested that he come to my place in his courtesy car, take the Volvo back his workshop to do the work there, and bring the car back afterwards. This is what he did, incurring a round trip of some ninety miles. All in all, a top class service.
I recently purchased a 1993 Toyota MR2 Rev 2 Turbo with R12 air conditioning that was no longer working, and in need of a re-gas. I originally took my car in at a local garage for this, but when they found it was an old R12 system they simply didn't want to know, and said they didn't have the correct fittings. Fortunately whilst considering what to do, I came across an advert for a local mobile aircon specialist able to cope with both R12 and R134a systems. Steve was brilliant and had all the correct adapters in his well equipped van, and I soon had a working aircon system again. I can thoroughly recommend his professional and friendly service.
Needed my aircon topped up on my Mercedes. Expected to take out a mortgage to pay for it. One call to Steve, car straight in and done in 30 minutes. Fantastic service, excellent rates and everything explained. Would recommend anyone needing the service call Steve first, don't waste time on others.
The Advantages of Wall Mounted Air Conditioning
Cost
Compact size
Good air distribution
Wide choice of finishes
By installing a modern, high efficiency air conditioning unit, complete with a heat pump, you'll find that your system will enable you to have full control of your room's temperature throughout the year!
The most efficient units have a coefficient of performance (COP) of around 5, meaning that for every kW of electrical power consumed, they emit or remove 5 kW of heat, depending on whether you want to heat or cool the room.
At Wales Air Conditioning, we have been installing air conditioning solutions for over 20 years, with extensive experience of installing units in conservatories. We'll ensure that the solution we provide is bespoke to your individual requirements, and that you'll be pleasantly surprised with our affordable prices.




Interested in what we do?
Call us on 01656 738 505