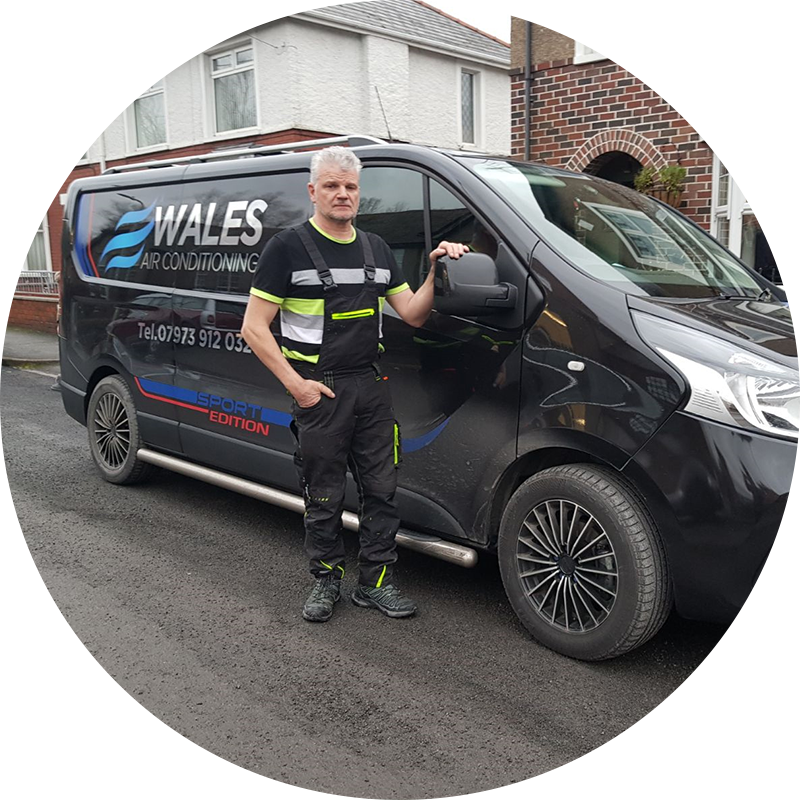 Welcome to Wales Air Conditioning. Formed by sole owner Steve Penpraze, Wales Air Conditioning have been providing a service supplying and fitting air conditioning systems from more than 20 years, using units from the industry's leading manufacturers. Wales Air Conditioning offer services fitting air conditioning, maintenance and repair of older units, as well as providing in-depth, knowledgeable advice for domestic, commercial and retail customers interested in heating and cooling solutions for their premises.
In addition to all of this, Wales Air Conditioning can offer a number of vehicle air conditioning services including a full diagnostic and repair service for all makes of vehicles, using the most up to date units from all existing vehicle manufacturers.
We offer a FREE site survey, along with a detailed quote upon request, so for a fast, efficient and professional service, please give me call.
I look forward to helping you in the near future!
Steve Penpraze.
Customer Reviews
Steve recently replaced the air-conditioning condenser in my Volvo S40 and I cannot praise him too highly. I wanted him to do the job in my garage but it turned out it would not be possible to get his van in the right position to do the job and so Steve suggested that he come to my place in his courtesy car, take the Volvo back his workshop to do the work there, and bring the car back afterwards. This is what he did, incurring a round trip of some ninety miles. All in all, a top class service.
I recently purchased a 1993 Toyota MR2 Rev 2 Turbo with R12 air conditioning that was no longer working, and in need of a re-gas. I originally took my car in at a local garage for this, but when they found it was an old R12 system they simply didn't want to know, and said they didn't have the correct fittings. Fortunately whilst considering what to do, I came across an advert for a local mobile aircon specialist able to cope with both R12 and R134a systems. Steve was brilliant and had all the correct adapters in his well equipped van, and I soon had a working aircon system again. I can thoroughly recommend his professional and friendly service.
Needed my aircon topped up on my Mercedes. Expected to take out a mortgage to pay for it. One call to Steve, car straight in and done in 30 minutes. Fantastic service, excellent rates and everything explained. Would recommend anyone needing the service call Steve first, don't waste time on others.